November 14, 2019 - Reprinted with permission from PTS coaching newsletter.
Now that the school year is in full swing, Cindy Goldrich, Ed.M., ADHD-CCSP is often asked by parents if they should seek an evaluation for their child to address concerns that either they have or that someone at their child's school has raised. She asked licensed psychologist Dr. Cynthia Johnson if she could answer a few questions to help parents determine when, where, and how to go about having their child evaluated.
If a parent tells you that his or her child is struggling at school, despite getting additional help (i.e., reading group, reminders to pay attention), what role does an evaluation by a psychologist play?
From an overall perspective, determining information related to academic or attention difficulties is like assembling pieces of a puzzle. Comprehensive assessment looks at many areas of student functioning to specify areas of strength and weakness. Each area of functioning is a piece of the puzzle. Once the puzzle is assembled, the information is then used to identify subsequent steps to help a child succeed.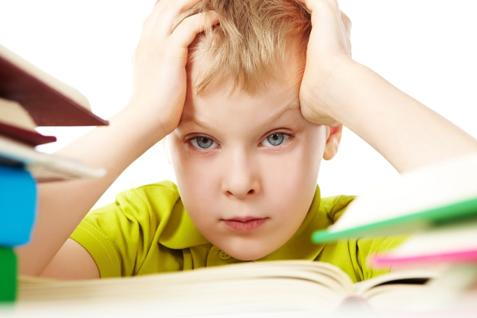 Is there a particular age when it is too early, or that is more ideal for seeking an evaluation?
It depends on the specific child and the situation. A good time to administer an evaluation is when a child is having notable difficulties with some aspect of their functioning. For example, if a child received early intervention services due to a delay in achieving early developmental milestones (i.e., walking, talking, etc.), developmental evaluations are helpful before early intervention services typically end at a child's third birthday.
In another instance, if there is a family history of reading difficulties, and a four-year-old child is struggling to learn how to rhyme or achieve other early language milestones, it would be the perfect time to have that child evaluated. Some children encounter reading difficulties in 3rd or 4th grade when they transition from "learning to read" to "reading to learn." An evaluation uncovers underlying phonological difficulties. These children may be bright enough that they learned ways to compensate for these weaknesses, such as memorizing certain words. Yet when reading vocabulary and passage length increases in mid-elementary school, their weaknesses become more evident. From an overall perspective, the earlier interventions are received, the more helpful they are.
Some providers do not evaluate a child with attention/hyperactive difficulties before their sixth birthday. Other providers will evaluate younger children if their difficulties are significant enough to impair overall functioning.
Article will be continued in next month's  blog.....
Cynthia Johnson, PhD, NCSP is a Licensed Psychologist who specializes in diagnosing and treating children and adolescents with learning disabilities, gifted/2e, complex attention deficit/hyperactivity disorder, traumatic brain injury, intellectual disability, and related emotional, social and behavioral difficulties. StepStone Psychological Assessment and Therapeutic Services works extensively with families and schools to support children and adolescents, and offers therapeutic services to help students utilize their strengths and successfully negotiate any areas of difficulty.
Cindy Goldrich, Ed.M., ADHD-CCSP, is a mental health counselor, certified ADHD Clinical Service Provider, parent coach and teacher trainer. As an ADHD Specialist, she supports parents, educators, and other professionals to mitigate the impact of ADHD & Executive Functioning on learning, motivation, and behavior.  www.PTScoaching.com.  [email protected]